Paper Tubes for (Synthetic) Fibers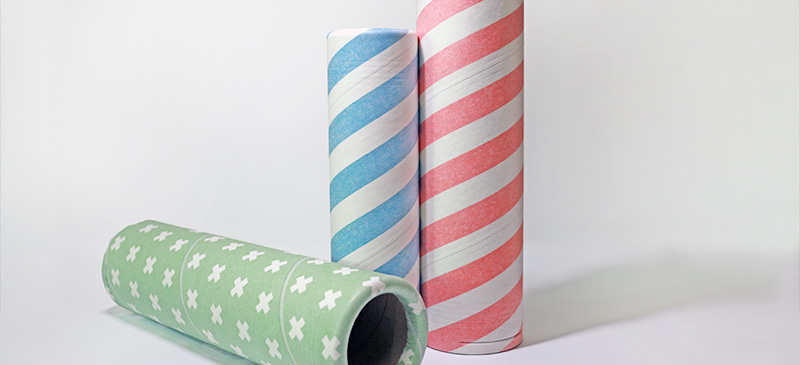 Draw Textured Yarn
We mostly produce paper tubes for textured yarn. We are able to rapidly produce paper tubes with dimensions suitable for use with various false-twisting and spinning machine brands. We are highly familiar with Japan's TMT, MURATA, AIKI, Germany's BARMAG, and Swiss SSM.
Tubes from internal diameter
40mm – 76mm
The thickness and length of all of the above DTY, POY, FDY, OE and U-shaped paper tubes are customizable according to customers' needs. We also offer in-tube printing, various grooving angles and grooving lengths, large and small Y-shaped incisions, corner punching, surface dotting, R&D for new tooling, and R&D for new shades of color.